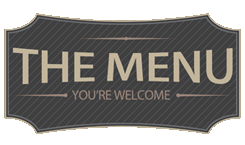 2813 West Pine St., Arkadelphia, AR 71923

Copyright 2015, Hamburger Barn

2813 West Pine St., Arkadelphia, AR 71923

The Hamburger Barn American Grille in Arkadelphia has been a local favorite since it opened in July 1993 and now the thriving restaurant has remodeled and updated its menu to include more great food. Owner Bobby Younger has operated the restaurant since the beginning. His first Hamburger Barn was actually in Sherwood, but he moved to Arkadelphia rather quickly as he had his eye on the present building, which housed two steakhouses before he put his brand on it. He moved to Arkansas at age 19 to manage a national chain restaurant.

The wonderful remodel was completed in 2014 and included the addition of a patio for outside dining and many other updates that add to the appeal of the iconic eatery. With the remodel, Younger also updated the impressive menu. Fare ranges from appetizers, chicken sandwiches, Tex-Mex offerings, soups, salads, sandwiches, Black Angus hardwood grilled steaks, desserts, the famous hamburgers and much more. The variety is wonderful as you could eat at the Hamburger Barn every day of the week and try something different each day.

"We use the best of everything," Younger said. "Our food is the freshest available. The public demands high quality food and we step up and provide it for them. We also have fabulous service and a great kitchen staff that puts out quality food."

The Hamburger Barn American Grille offers a relaxed, tastefully decorated atmosphere, super service, a huge menu of fresh food that is absolutely "yum-o" and a convenient location just off of Interstate 30. Check it out.

"The public demands high quality food and we step up and provide it for them."

-Owner, Robert Younger

Hours

M-Th: 11am-8:30pm

F-Sat: 11am-9pm

Closed Sunday